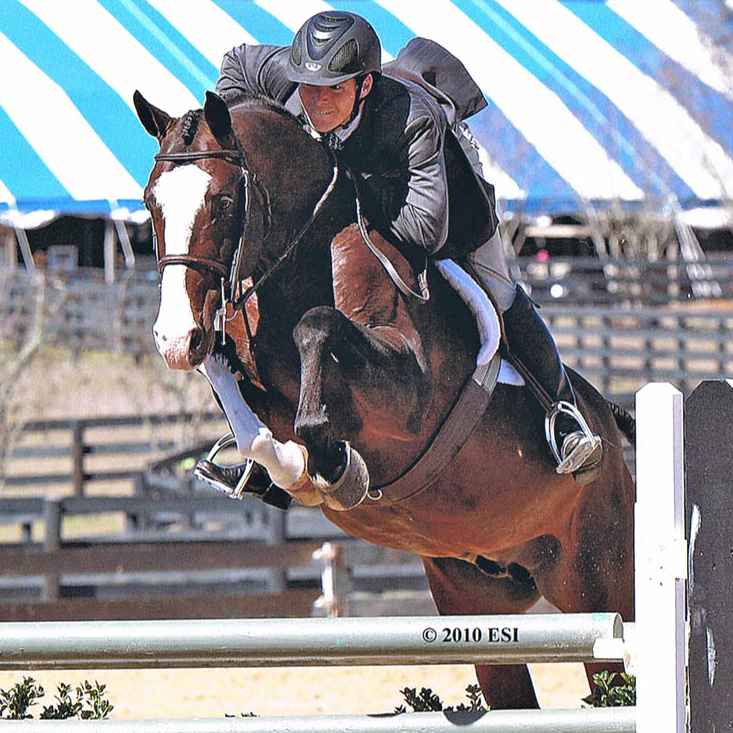 Registered Name: Balta 'Czar
Show Name: Balta 'Czar
BWP Number: 909174399
Color/Markings: Bay sabino 3 stockings, blaze
Height: 16.2 hh
Date of Birth: 1999
Country of Birth: United States of America
Breeder: Jump Start Farm
Year Licensed: 2004
Stud Fee: $1,600.00
Booking Fee: Included in stud fee
Shipped Semen-Cool/Frozen: Both
EVA Status: Negative, vaccinated annually
Standing At: Jump Start
Farm Contact: Saret Tola
Street Address: 6824 Grimes Mill Road
City, State, Zip Code: Lexington, KY 40515
Telephone Number: 805-712-1521
Email: jumpstartfarm@gmail.com
Website: www.jumpstartfarm.com / www.facebook.com/JumpStartFarm
Owner of Record: Jump Start Farm
Video Link: http://www.youtube.com/user/JumpStart Farms?feature=mhee
Bio and Performance Record:
Balta'Czar is a modern-typed, well rounded stallion that has been successful in the hunter, dressage and jumper rings. He currently has offspring competing in hunter rings at many A circuit venues, as well as successful eventers and jumpers alike.
Balta'Czar is one of two approved sons of Alla'Czar, a number one hunter sire in the US. Balta'Czar is the leading YHS sire for 3 years in a row and stands 2nd in the Dam Sire YHS standings.
Balta'Czar's dam Jete, decending from a strong Holsteiner line, has produced 3 approved sons. This legend of a mare is by the Calypso II son, Columbus.
Cor de la Bryere, infamous for revolutionizing the Holsteiner breed, appears twice (3SX 3D) in her pedigree.
Balta'Czar's "bombproof" disposition makes him an ideal stallion to subdue hot or 'temperamental' mares. His superior jumping form (in 2004 BC was the highest scoring stallion on the BWP tour) makes him an excellent choice to improve jumping style and technique for the hunter/jumper ring. BC can always be counted on to improve the mare to which he is bred. In the breeding world, there are very few Improvement Sires; Balta'Czar is one of them.
Balta'Czar is especially hailed for:
producing readability/ improving temperament
improving toplines
adding bone on blood-type mares
refining heavy-type (old fashioned) mares
strengthening (i.e. shortening) back/ loin
improving jumping technique
"prettifying" and adding bling (chrome)
fertility