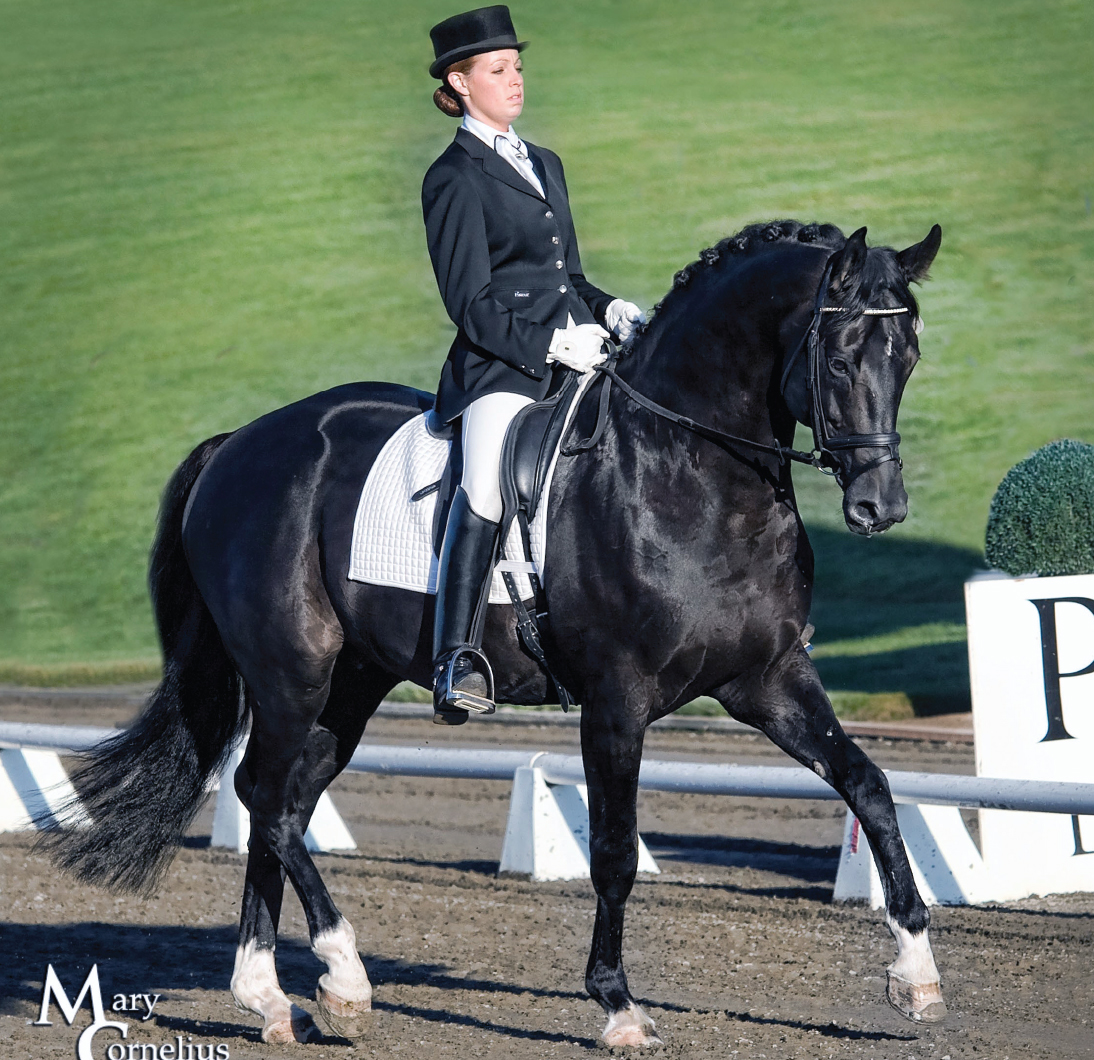 Registered Name: Gatsby
Show Name: Gatsby
BWP Number: 999-999-W00246702
Color/Markings: Black
Height: 17. hh
Date of Birth: 1999
Country of Birth: United States of America
Breeder: Gumz Farm, IN
Year Licensed: 2005
Stud Fee: $1,150.00 one yr LFG
Booking Fee: $250.00 Collection
Shipped Semen-Cool/Frozen: Fresh cooled/Frozen
EVA Status: Contact Stallion manager
Standing At: Mountain Creek Sporthorses
Contact: Elisha Massong
Street Address: N/A
City, State, Zip Code: Chesterville, Ontario
Telephone Number: 613-297-1484
Email: mcshbreeding@hotmail.ca
Website: www.mountaincreeksporthorses.com
Owner of Record: Stallion Manager – Elisha Massong
Bio and Performance Record:
Gatsby is improving a wide variety of different types of mares, stamping his excellent qualities on his offspring with amazing consistency. Gatsby passes on his uphill build, long legs, lovely neck/topline, beautiful head, big shoulder, and strong loin connection. Gatsby typically adds substance to lighter mares but he will also refine heavier mares because of his modern type. His offspring tend to inherit his beautiful suspension, natural uphill movement, cadence, shoulder freedom, and excellent canter. Gatsby passes on an elegant hunter style jump that's also powerful enough for jumpers and eventers. Offspring are winning in Hunter, Jumper, Dressage and Eventing, proving that breeding a balanced, correct, athletic horse means they can do anything!
A true 'Improvement' sire, one of Gatsby's hallmark traits is his outstanding mind. He's gentle and sweet with an excellent work ethic, an incredibly high degree of trainability and willingness. Gatsby's foal owners acknowledge that their foals have inherited Gatsby's mind, temperament, movement and jump, even when these qualities were lacking in their mares. Gatsby tends to pass on his uphill build, long legs, substantial bone and substance, his neck and topline, beautiful head, big shoulder, and strong loin connection. Not only will Gatsby typically add substance to lighter mares, but because of his modern type, he will also refine heavier mares.
Time and time again we hear reports from foal owners about their foals' propensity to jump anything and everything in their way with ease, natural talent, and great form. Several foal owners have reported that their Gatsby offspring will take every opportunity to jump, whether in the pasture or in an arena, just for the fun of it.
These traits that Gatsby so readily passes on are important for all the Sporthorse disciplines. They are equally important for the Warmblood mare as they are for a Thoroughbred.