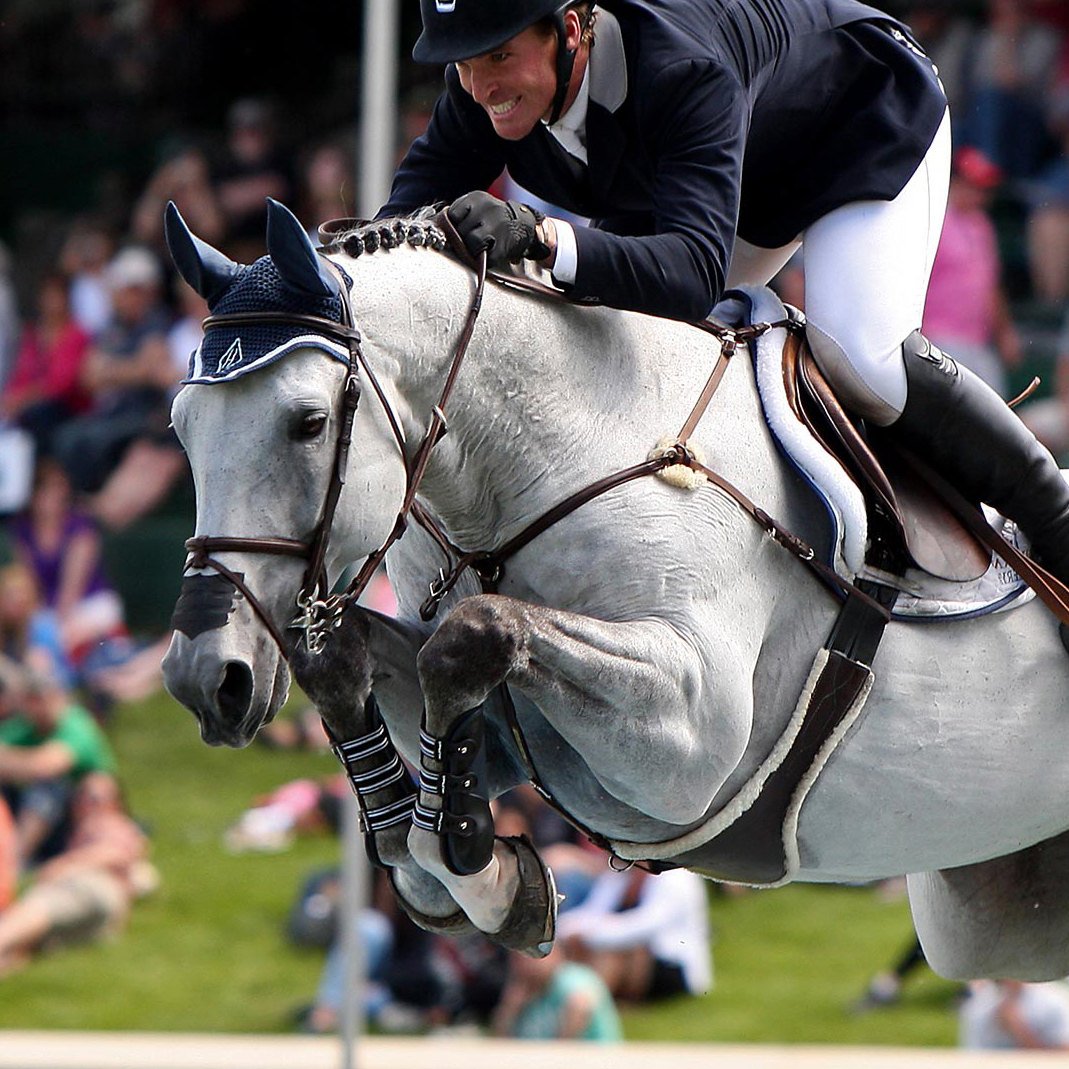 Registered Name: Dark de la Hart
Show Name: HH Dark de la Hart
BWP Number: 056-002-W00215270
Color/Markings: Grey
Height: 16.2 hh
Date of Birth: 2003
Country of Birth: Belgium
Breeder: Christian Maus
Year Licensed: 2014
Stud Fee: $1,000.00/dose/LFG
Booking Fee: $200.00 (fee included in stud fee)
Shipped Semen-Cool/Frozen: Frozen
EVA Status: Negative
Standing At: Hyperion Stud, LLC
Contact: Vicky Castegren
Street Address: 4997 Sandy Branch Road
City, State, Zip Code: Barboursville, VA 22923
Telephone Number: 434-973-7700
Fax Number: 434-973-7773
Email: hyperionstudllc@gmail.com
Website: www.hyperionstud.com
Owner of Record: Double H Farm
Video Link: www.hyperionstud.com/stallion/hhdark-de-la-hart/#st_videos
Bio and Performance Record:
HH Dark de la Hart is another exceptional talent coming from Double H Farm! He is approved with the BWP and was awarded his "Elite" status by the BWP in 2015. The BWP Stallion Judge commented during his BWP Stallion approvals on his exceptional topline and conformation which exemplifies his great lineage in his technique, attitude and performance.
HH Dark de la Hart's sire, Kashmir van Schuttershof, was ranked #29 on the WBFSB in 2010. Son of the very popular and successful stallion, Nabab de Reve, Kashmir jumped on the Belgian team on several occasions with rider Philipe Lejeune. Together they had many placings at the grand prix level including 2nd place team finishes in Rotterdam and Dublin as well as several top 5 finishes at International Grand Prix events.
Dark's dam, Umbra van Reigersdonk, is daughter of the great stallion, Nonstop. From this line we see the production of legendary stallions Carthago and Canturo. Nonstop first began with Nelson and Rodrigo Pessoa and not only produced top results in sport but also in breeding as exemplified by the Swiss Champion, Ulysse.
Dark is a stallion with a big heart, competitive nature and playful attitude. He has been a special horse for current rider Quentin Judge.
In 2014, Quentin and Dark were victorious in the $210,000 CNOOC Nexen Cup Derby in Spruce Meadows. This victory was preceded by several wins and top placings in the 1,50m at various top shows including the Winter Equestrian Festival and a win for Team USA in Bratislavia Nation's Cup. In 2015 Dark was the sire of the 5YO Belgian Champion "Elton" (Dark de la Hart x Caesar vd Helle).
2015 Results
1st $40K Garden State GP
1st $20K Old Salem Farm Speed Derby
1st $15K Old Salem Farm Speed Derby
2nd CSI5* 1.50m Spruce Meadows/ATC
2nd CSI5* 1.50m Spruce Meadows Derby
2nd CSI5* 1.50m Spruce Meadows/ATC
3rd The Ridge at Wellington GP