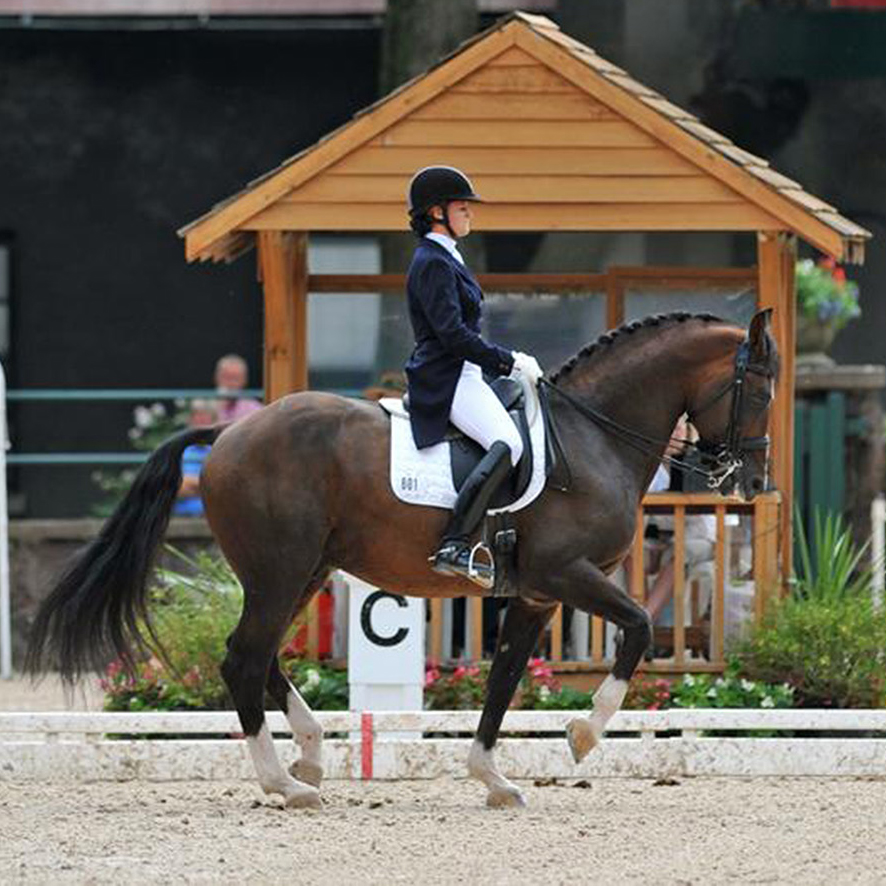 Registered Name: Owillie
Show Name: Olivier
BWP Number: WPN USA 1893-HGT
Color/Markings: Bay with 4 half stockings, narrow blaze
Height: 17. hh
Date of Birth: 04/24/1996
Country of Birth: United States of America
Breeder: Madeleine Austin
Year Licensed: 2005
Stud Fee: $2,000.00
Booking Fee: $500.00
Collection: $275.00
Video Available: Yes
Shipped Semen-Cool/Frozen: Fresh and Frozen Semen
EVA Status: Negative
Standing At: Imajica
Contact: Madeleine Austin Imajica
Street Address: 3188 South Brownell Road
City, State, Zip Code: Williston, VT 05405
Telephone Number: 802-660-0401
Fax Number: N/A
Email: info@imajica.net
Website: www.imajica.net
Owner of Record: Madeleine Austin
Bio and Performance Record: Olivier was granted his Elite Stallion Status by the BWP in January 2013. He is the First American Bred Dressage Elite Stallion in BWP history! His fantastic performance record speaks for itself. He will be offered Fresh upon availability during 2013.
2013: Scores to 72% at Grand Prix.
2012: Scores to 70% at Grand Prix
2011: Reserve team FEI World Cup; 4th Special, World Dressage Masters
1st GP, 2nd Special, Gold Coast Openers CDI-W
2nd GP Special, Wellington Dressage Classic CDI-W
2nd GP Freestyle, Palm Beach Dressage Derby
8th Collecting Gaits /USEF Festival of Champions

2010: World Dressage Masters
4th Place Grand Prix Special, Palm Beach Derby
2nd Place Grand Prix, CDI Allentown
1st Grand Prix & Grand Prix Special, USET Festival of Champions
WEG Selection Trial Grand Prix 68%
2009: Won five of six GP tests in Florida and Vermont with scores to 74.8%
11th place USDF HOY Grand Prix
3rd place USDF All Breeds KWPN
1st place GP USEF Silver Stirrup Award
1st place GP Special
4th place GP, CDI Saugerties l
4th place GP Freestyle NEDA CDI