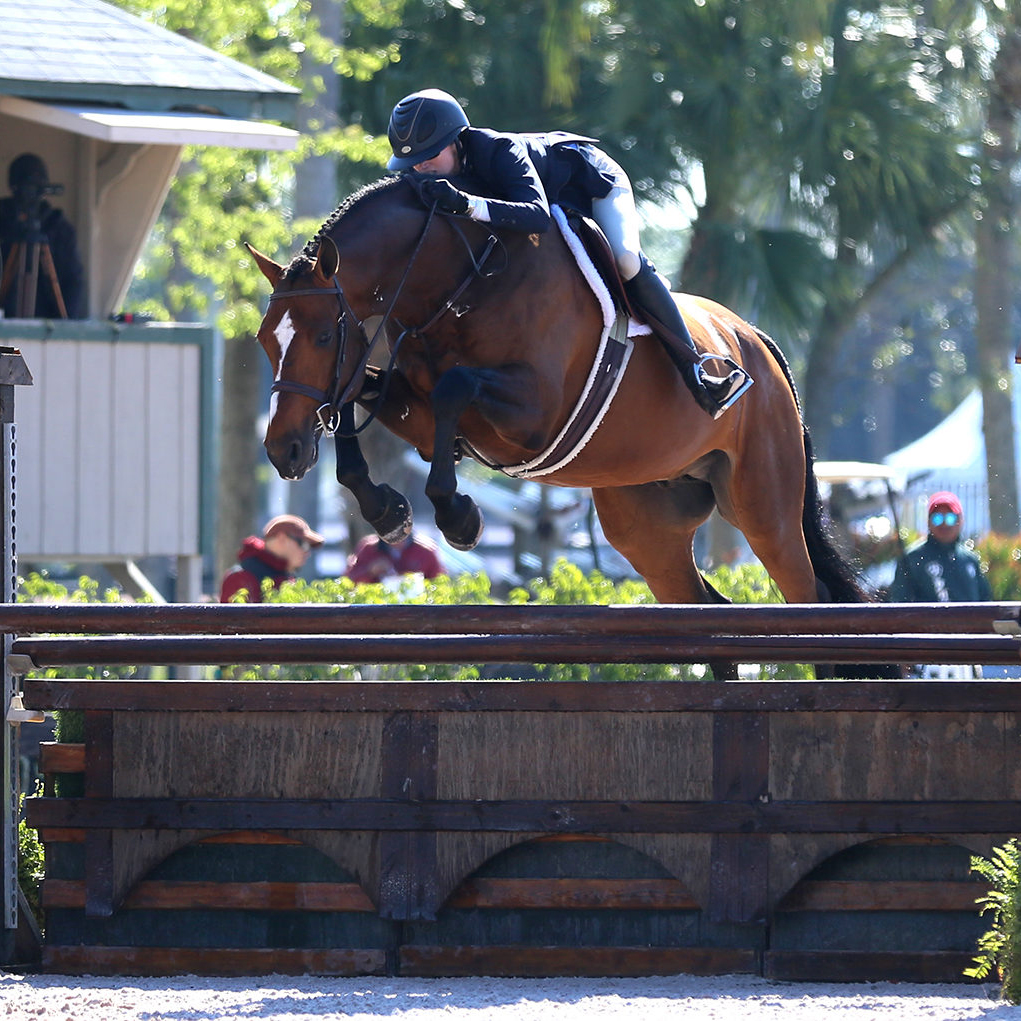 Registered Name: Last Man's Hope
Show Name: Standing Ovation
BWP Number: 999-999-180160807
Color/Markings: Bay
Height: 16.1 hh
Date of Birth: 2007
Country of Birth: Germany
Breeder: Germany
Year Licensed: 2017
Stud Fee: $2,500.00 fresh/$1,800.00 frozen per dose
Booking Fee: Included in stud fee
Shipped Semen: Fresh until 4-15-18 then frozen only for 2018
EVA Status: Negative
Standing At: Pony Lane Farm
Contact: Maura Thatcher
Telephone Number: 801-597-6936
Email: mthatcher@ponylanefarm.com
Website: PonyLaneFarm.com
Owner of Record: Pony Lane Farm
Video: https://vimeo.com/215687787
Bio and Performance Record:
Standing Ovation (aka Last Mans Hope) was imported and started his Hunter campaign at WEF in 2017 and went on to have tremendous success throughout 2017 claiming the title of Champion in the prestigious $25,000 USHJA International Hunter Derby at the Devon Horse Show & the $25,000 International Hunter Derby at the Summer in the Rockies VII. He had several top wins not only in the highly acclaimed Hunter Derbies but in the High Performance Hunters and A/O Hunters as well.
Standing Ovation was the OS-Champion in Europe with a perfect 10.0 for free jumping with his lightness, scope and unlimited ability. He was then ridden as a youngster to 1.40m with Jesper Brunander & Christian Schou before being imported to the U.S.
His sire, Last Man Standing, sired two stallion champions and was designated as best show jumping stallion at his own licensing. His dam's sire, Conteros, won twelve 1.50m classes and is sired by one of the best stallions in the world, Contender.
2017 Top Results
1st $25,000 USHJA Int'l Hunter Derby Overall – Devon
1st $25,000 USHJA Int'l Hunter Derby Round 2, 2nd Round 1 – Devon
1st $25,000 USHJA Int'l Hunter Derby – Summer in the Rockies VII
1st $25,000 USHJA Int'l Hunter Derby Rounds 1 & 2 – Summer in the Rockies VII
1st $25,000 USHJA Int'l Hunter Derby – Showplace Spring Spectacular III
1st $25,000 USHJA Int'l Hunter Derby Round 1, 2nd Round 2 – SP Spring Spectacular III
1st $12,500 Green Conf Hunter Championship – Devon
1st High Performance Conf Hunter – Summer in the Rockies V
1st Conf Hunter Championships – WEF10
1st High Performance Conf Championship – WEF6