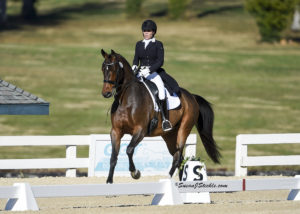 Annual Awards Program
A new awards program will be introduced in 2020. Stay tuned for our new, expanded awards program!
FEI Awards Program
BWP/NAD has also instituted an FEI awards program. The qualifications are as follows:
Dressage—Intermediare I or higher at USDF CDI-W
Jumpers—AGA or NGL Grand Prix with greater than $30,000 prize money
Hunters—USHJA Hunter Derby
Eventing—FEI 2* CCI event or above.
The owner of any horse that meets these requirements will be eligible for an award of $200 per win. There will be a limit of $2000 per year for such awards. The first ones to properly claim the awards will win. There will be an award limit of $600, per year, per horse or $1200 per lifetime of the horse.
To claim awards the owner of the horse must submit show results published in a national database or a statement from the show secretary on a show results form submitted to the awards chairperson.
Awards will be made at the annual meeting and the winners must allow BWP/NAD, Inc. to use their name and photographs to promote BWP/NAD.
BWP/NAD Performance Awards Program
The BWP/NAD is proud to host several awards programs for its membership. To be eligible, a horse must be a registered or approved Belgian Warmblood, either studbook or foal book, and owned by a member in good standing. Achievement Awards are offered and Individual breed classes are sponsored at major breed shows. The BWP/NAD also sponsors USDF All Breeds Awards for BWP registered horses. You must be a member of the USDF. Contact the USDF for details on requirements for the All Breeds Awards. To be eligible for awards the $75 award nomination fee must be paid for each year when you are joining/renewing membership.